Jersey Post announces 90 jobs are to go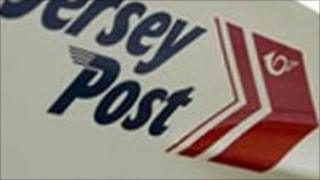 Jersey Post (JP) has announced that up to 90 jobs must go to ensure the business's survival.
JP said it had to save £4.9m by the end of 2011 and needed to accelerate its cost reduction plan to meet the target.
Staff were told of the redundancy plans on Monday morning. The company said it was working with the Communication Workers Union (CWU).
JP said the savings were necessary following a reduction in the number of people using the service.
In January the company announced that 80 redundancies were needed, but that has now been increased to an additional 90.
The organisation, which is owned by the States of Jersey, said voluntary redundancy "opportunities" would be phased in and completed by the end of 2013.
It said it needed to introduce changes to its workforce to remain competitive and commercially viable.
Ian Carr, chief executive of the Jersey Post Group, said: "The business transformation plan to remove £4.9m of costs over the next 18 months is essential for Jersey Post's future survival.
"Jersey Post's profits collapsed last year as letter mail volumes tumbled.
"With forecast losses about to be compounded by further competition, Jersey Post will become insolvent within a few years unless it takes radical action now."
The postal union, CWU said it was "saddened" by the announcement.
Dave Ward, CWU deputy general secretary, said: "This is a very difficult day for staff at Jersey Post.
"As a union we recognise that there is a need for the company to reduce its costs as it faces unprecedented business threats.
"Jersey Post plays a huge role in the life of the island and the loss of this volume of jobs will hit the island hard.
"We're doing everything we can to maintain jobs for our members and to ensure a voluntary approach is taken to any job losses."