Jersey's Acting Police Chief David Warcup to quit force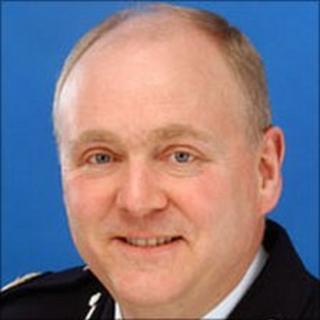 The Acting Jersey Chief of Police, David Warcup, has announced he is to leave the force at the end of the year.
A new chief is now needed as he was standing in for Graham Power who was suspended over the handling of an abuse inquiry into a former children's home.
The conduct inquiry ended as time ran out prior to his retirement on Tuesday.
Mr Warcup became deputy and acting chief designate in 2008 but he says he no longer wants to be considered for the top job.
He says delays in the States' validating the appointment and political hostility directed towards him are the reasons for his decision.
'Committed' officer
He said: "In April 2008, I was appointed as Deputy Chief Officer, with the express intention that I would progress to be the next Chief Officer when the serving Chief Officer retired, no later than December 2010.
"In recent months there has been a concerted effort to challenge my integrity and to postpone my appointment.
"...the primary reasons for leaving are due to the political hostility which has been directed towards me, the attacks on my personal integrity and the resultant delays in securing my appointment."
Mr Warcup said there had been "persistent attempts" to undermine his authority as Acting Chief Officer of Police.
He added: "It is with great disappointment that I leave the officers and staff who work for the States of Jersey Police."
After hearing of Mr Warcup's decision, Home Affairs Minister Senator Ian Le Marquand, told the States he was "extremely disappointed that the delay and subsequent politicisation of the process" had resulted in his decision to leave Jersey Police.
He described him as a man of "integrity with a deep understanding of policing in all aspects" and said he was "extremely saddened" at the loss of an "extremely able and committed officer" whom he believed would have lead Jersey Police to become a "more effective police force".
He added that the process to find a new Chief Police Officer would start immediately and that he hoped to have appointed one by the end of September.