Minister changes Jersey Town Park plans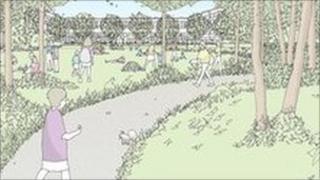 Jersey's planning minister has agreed to change plans for building the island's new Town Park after a consultation and a petition.
Plans for Gas Place had put included proposals for housing around the edge of the park, as well as a nearby multi-storey car park at Anne Court.
Minister Freddie Cohen has agreed that there should be no homes on the area planned for the park.
The Anne Court car park will be underground with homes on top.