All Jersey's public workers to be offered redundancy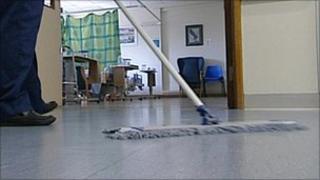 All public workers in Jersey are to be offered voluntary redundancy.
The island's government is looking to make savings of £50m over the next three years as part of its Comprehensive Spending Review.
A formal announcement of the plans, including the number of jobs the States of Jersey is expecting to cut, is due to be made next week.
Earlier this month the States said a "pot" of £6m had been set aside to cover redundancy costs.
Trade union representatives said they would learn more at a meeting with the States on Monday.
There is already some industrial unrest in the island, with postal workers threatening strike action if compulsory redundancies are made following Jersey Post's decision to axe 90 jobs.
However, the threat of strike action by teachers in Jersey was removed this week when an agreement was reached between unions and the States Employment Board, but postal workers say they may take industrial action.