Offering public workers redundancy 'could protect jobs'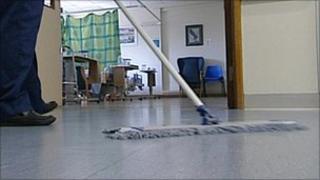 Public workers in Jersey will have nearly two months to decide whether or not to ask for voluntary redundancy.
The government wants to make savings of £50m over three years, as part of its comprehensive spending review and has put aside a £6m redundancy "pot".
Employees have from 2 August until 17 September to apply and decisions will be given by the end of October.
Treasury Minister Philip Ozouf said tacking States spending would help to secure Jersey's future.
"Offering staff the opportunity to volunteer for redundancy now will reduce the possibility of future job losses," he said.
'Balance of skills'
Each application will be reviewed by departmental chiefs, with "viable" applications ranked in order of importance for progression to an approval panel.
The States said there will need to be a justifiable business case for voluntary redundancies.
Criteria will include the ongoing need for the work to be done, the possible loss of essential knowledge and skills and the balance of skills left.
Union leaders will attending a meeting in the States on Monday.