Jersey Teenager's charity European cycle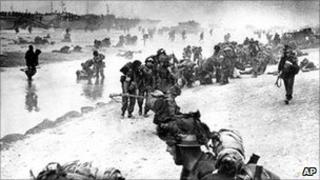 A Jersey teenager is cycling across Europe to raise money for Help for Heroes.
Sixteen-year-old Rufus Scholefield, from Gorey, will retrace the route taken by his grandfather during World War II.
Howard Scholefield was one of thousands of allied troops who landed in Normandy in 1944.
Rufus will set off from Normandy on Monday and will travel through Northern France, Belgium, Holland and Germany.
He hopes to cover about 50 miles (80km) a day and estimates his 500-mile (805km) journey will take about two weeks.
Rufus, a student at Victoria College, said he hoped to raise more than £1,000 for the charity, which helps wounded service personnel.
"I have a lot of respect for all these guys," he told BBC News.
"I'm studying A-level history, so I've been learning a lot about the war [WWII] too and this seemed to make sense."