Tutor's construction apprenticeship scheme recognised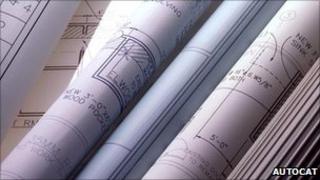 A college tutor who set up a construction apprenticeship scheme in Jersey has been honoured.
Peter Wade, who is also a chartered surveyor, won a lifetime achievement award at the annual Construction Awards on Saturday evening.
As head of Highlands College's construction faculty, Mr Wade set up the construction apprenticeship scheme.
He was also recognised for introducing a construction management and architectural technology course.
Mr Wade has nearly 50 years experience in the construction industry.
The project of the year was awarded to the new 13-storey Jersey Airport control tower, with its contracts manager, Tim Marsh, winning industry achiever of the year.
The control tower was praised for its cutting-edge technology and using local contractors in its construction.
The annual awards are run by the Jersey Construction Council.