Jersey's States votes to cut free school milk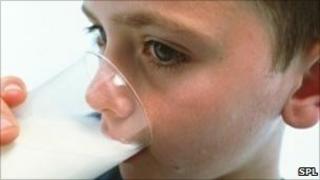 Jersey's government has voted to stop providing free milk in schools as part of spending cut plans.
All States departments have been ordered to cut spending by 2% in 2011. The milk cut plan was put forward by Economic Development.
Deputy Geoff Southern was trying to preserve school milk funding, and put forward an amendment to the Business Plan to keep it.
The amendment was rejected by the States by 30 votes to 14.
The 2% cut in 2011 is part of a three-year plan to deal with projected deficits.
The States also voted against giving public money for school visits to the Durrell Wildlife Conservation Trust next year as part of cuts.
About £33,000 is paid to the trust annually to supplement free entry for school groups.
However, the States decided not to cut the budget for Jersey Finance, the organisation which promotes the island as an international finance centre.