Jersey planners pressed on national park in St Ouen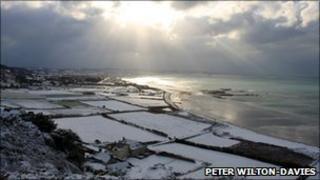 Jersey Water has asked for a reservoir to be excluded from a planned national park amid fears supplies could fall short in the future.
Val de la Mare reservoir is inside the proposed park boundary at St Ouen's Bay.
Jersey Water fears that protected status could make it more difficult to increase the volume of water there.
Jersey States says being part of a coastal park is unlikely to prevent the reservoir being extended.