St Brelade wins gold in Entente Florale Europe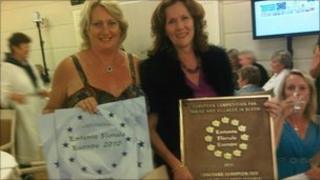 Jersey parish St Brelade has won gold in a European environmental awards competition.
Entente Florale Europe is open to villages and towns to promote a greener and more pleasant environment.
St Brelade, which won gold in the Britain in Bloom Competition in 2009, had to show responsible use of chemical products and composting.
The award, announced in Cervia, Italy, was received by Margi Holland Prior and Jean Baird.