Former Jersey senator Stuart Syvret appears in court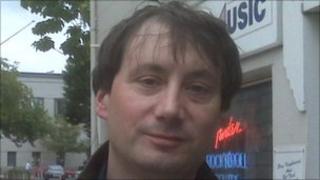 A former Jersey senator has appeared in court for an abuse of process hearing.
Stuart Syvret, who faces motoring and data protection charges, has previously alleged his prosecution is unlawful, malicious and politically-motivated.
Representing himself in court, he called for a separation of powers and for an independent Attorney General to ensure a lawful judicial process.
Last October he "fled" to the UK to seek asylum, claiming he would not get a fair trial in Jersey.
Following a six-month absence, the former health minister was automatically stripped of his senatorial seat in the government.
He returned to Jersey when a by-election was announced for his vacant seat, but he was beaten into second place by Francis Le Gresley.
He failed to turn up to court on three previous occasions The last time was in August, when he was excused with a medical note from his doctor.
The case continues.