Former partner of Stuart Syvret gives evidence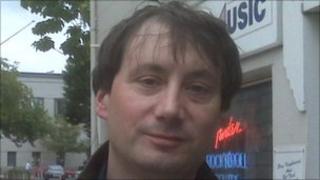 The ex-partner of Stuart Syvret has given evidence at his abuse of process hearing.
Deputy Carolyn Labey told the court that she was left feeling "utterly violated" after police searched her property for documents.
The police officer who led the search said that only property relating to the former senator's charges was looked at.
Mr Syvret is arguing his case for an abuse of process over a future trial on motoring and data security charges.
Deputy Labey told the court that she had been abroad when officers spent six hours searching her bedrooms and office.
Planning corruption
She claims officers found a sealed box containing evidence relating to a "large-scale planning corruption" plan which she had reported to the police.
The deputy said she had been left feeling "utterly devastated" after returning from holiday to find that the file had been opened and the files moved about.
Mr Syvret, who is representing himself in court, questioned Alan Guy, the former police officer who led the search.
He told the court that the file had not been opened by the police during the search.
He said that under Jersey law property was only searched in relation to a specific charge.
The evidence they were looking for was in relation to Mr Syvret's data security offences.
Mr Syvret claims his prosecution is unlawful, malicious and politically motivated and that he would not receive a fair trial.
The case continues.