Ex-Senator Syvret was 'doing public duty'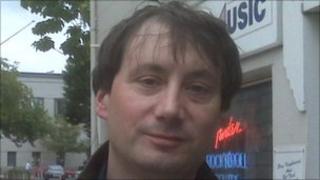 Former senator Stuart Syvret has told a court he always did what he believed was "in the public interest".
Mr Syvret is arguing there has been an abuse of process in prosecuting him on motoring and data security charges.
He claims his prosecution is unlawful, malicious and politically motivated and that he would not receive a fair trial.
Leading the prosecution, Advocat Stephen Baker told the court that he did not accept Mr Syvret's claims.
The former senator is charged with publishing a confidential police report which contained personal data on his internet blog.
'Infelxible views'
Advocat Baker asked the former senator about the data protection charge he faces and asked why he was in possession of the material for three years before publication.
Mr Syvret told the court that he didn't realise possession was an arrestable and chargeable offence.
He said: "I do my public duty, doing what I believe to be right and in the public interest, more often than not at great harm to me and despite attempts to oppress me."
The prosecutor said to Mr Svyret: "You're inflexible in your views."
Mr Syvret responded: "Yes, when they're truthful, honest and realistic."
Mr Syvret's claims that his prosecution was linked to his dismissal from office.
He also claims material had been deliberately withheld from him and that he was the subject of covert surveillance.
The verdict will be delivered on 8 October.