Jersey doctor who operated unsupervised not interviewed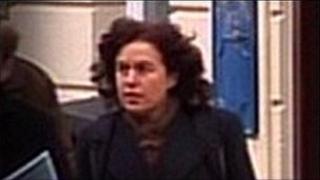 A doctor who operated on a Jersey woman who later died was hired without being interviewed, a hearing has been told.
Dr Dolores Moyano Ontiveros is accused of puncturing a patient's major vein in 2006 while operating unsupervised as a obstetrics and gynaecology consultant.
The General Medical Council (GMC) heard that it was common for Jersey General Hospital to pick people based solely on their cover letter and CV.
The panel was also told that Dr Ontiveros's references were not ideal.
During the fitness to practise hearing, the GMC panel in London was told by Karina Ward - responsible for recruiting locum doctors at the hospital - that the CVs were passed to a consultant surgeon.
She told the hearing it was normal practice to pick people for the job based on their cover letter and CV without an interview.
Ms Ward said that the consultant made Dr Ontiveros his first choice and she was offered the job subject to references.
Unsatisfactory references
However, the hearing was told that when her two references from the Harris Birthright Unit at King's College Hospital, Denmark Hill, south London, were called in, both said they did not feel able to comment on whether she would be suitable for the job.
One said she could not comment "adequately" on her skills and the other said she had only worked with her on foetal medicine and could not comment on her obstetrics and gynaecology skills.
Asked if the references were satisfactory, Ms Wade told the hearing: "No. they were not.
"Because they didn't actually strongly recommend the applicant for the post, my common sense said that the doctors were not happy to recommend her at a consultant level."
The GMC in London is considering whether Dr Ontiveros used equipment she was not familiar with.
It is also considering whether she perforated the patient's uterus and damaged other parts, which she denies.
It is also alleged that during a phone call to the consultant surgeon she failed to reveal these complications and ensure that an urgent medical procedure was carried out.
In January 2009 Dr Ontiveros was found not guilty of the patient's manslaughter.
The hearing continues.