Jersey police suspension report 'cannot be released'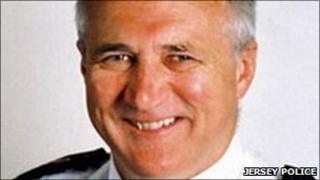 A report into the suspension of Jersey's former police chief cannot be not be released as legal advice is still being sought.
Chief Minister Terry Le Sueur said he had the report into Graham Power but was still taking advice about whether anyone should face disciplinary action.
Deputy Bob Hill had said he would publish it on Thursday but has since reversed his position.
Mr Le Sueur said he would publish the full report as soon as possible.
Mr Power was suspended in November 2008 over the handling of the inquiry into allegations of abuse at the former children's home Haut de la Garenne.
Mr Power has always denied any wrongdoing. He retired in August without being able to return to his job.
Deputy Hill originally wanted a States committee of inquiry into Mr Power's suspension.
The compromise supported by most States members was for the independent Napier report to be done, which Mr Le Sueur now has.
Mr Le Sueur shared it with Deputy Hill, but has not made it public.
Mr Le Sueur asked Deputy Hill not to publish it, saying he was waiting for legal advice on whether disciplinary action should be taken against anyone as a result of it.
Mr Le Sueur said he would publish the report - unedited - as soon as possible.