Call for Jersey island wildlife officer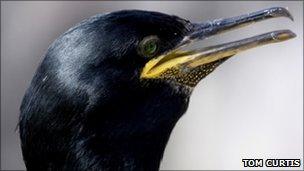 Jersey needs a wildlife officer, the chairman of an island pressure group has said.
Nick Jouault of the Societe Jersiaise said the plight of the common shag showed the need for better enforcement of existing laws.
The shag is a seabird which was once fairly common on Jersey's cliffs.
A report from the Environment Department said the bird had been in decline partly because of humans interfering with its habitat.
Mr Jouault said there were regulations in place which prevented people from getting too close, but they were often ignored.
He said boats of sightseers were a particular problem near breeding grounds.
He would like to see a full-time wildlife officer who could advise on the state of species and also enforce regulations.
Related Internet Links
The BBC is not responsible for the content of external sites.