Jersey Electricity prices will be frozen for 2011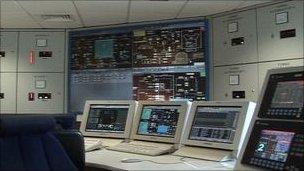 Jersey Electricity Company will be freezing the price of electricity in the island in 2011 after a 5% drop in 2010.
The company said it was able to freeze prices because it bought wholesale electricity in advance.
The electricity company typically hedges one to two years in advance to secure supplies.
At the beginning of 2009 electricity prices increased by nearly 25% because of the high cost of oil.
Jersey Electricity has been using a number of measures to keep the cost of power down.
These have included forward buying electricity and using La Collette power station.
Chris Ambler, managing director of the Jersey Electricity Company, said it has been making innovative use of the local power station.
Mr Ambler told BBC Jersey: "Occasionally it is cheaper to generate at La Collette when oil prices go below a certain level.
"So if oil prices go below a certain level and power prices remain quite high in Europe, we're able to generate locally more cheaply than importing from France."
Related Internet Links
The BBC is not responsible for the content of external sites.