Death operation locum 'acted irresponsibly'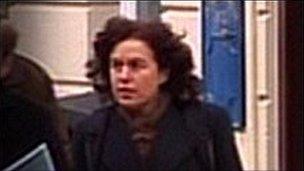 A locum doctor in Jersey has been found guilty of acting irresponsibly during a routine operation on a woman who later died.
Elizabeth Rouke died after Dr Dolores Moyano Ontiveros hit a vein during an operation to remove a uterine polyp.
The General Medical Council said Dr Ontiveros risked Mrs Rouke's life because she did not have the right experience.
The doctor admitted making an error of judgement carrying out the operation.
The GMC fitness to practise hearing said it therefore followed that what she did was irresponsible, inappropriate and a risk to patent safety.
Dr Ontiveros told the General Medical Council she was concerned as she had not worked in gynaecology since 2002.
The GMC hearing is considering whether she perforated the patient's uterus and caused other damage, which she denies.
In January 2009, Dr Ontiveros was found not guilty of the patient's manslaughter.
Related Internet Links
The BBC is not responsible for the content of external sites.