Jersey's budget expected to hit families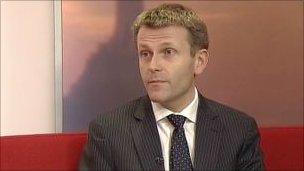 Jersey families could be affected by cuts to States spending.
The island's treasury minister, Senator Philip Ozouf, will be presenting this year's budget to States Members, unions and the media later.
Senator Ozouf said those with children at school would be affected by some of the changes.
The senator did say he had thought carefully about all income groups when drawing up the budget.
Senator Ozouf told BBC Jersey: "If middle Jersey are families, if they are people with children at school then they are going to be affected by some of these proposals.
"But they are going to be done so in a fair way and I hope some of the certainty we're going to be giving people will end some of the speculation of where their taxes will go."
He said that it would be a difficult budget as he wanted to balance the island's books within three years.
"We have actually got savings but we have been eating into our savings.
"We have got an annual deficit and this budget aims to deal with that deficit and balance our books within three years."
The minister would not be drawn on specifics about the budget but warned that residents would see tax rises.
He told BBC Jersey: "This is going to be a difficult budget, I have already set out in the business plan with the Chief Minister targets of raising additional taxes in the region of £22m next year.
Related Internet Links
The BBC is not responsible for the content of external sites.