Jersey doctor cleared to practise by GMC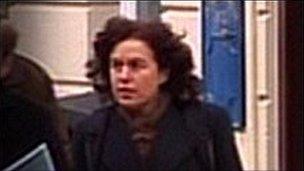 A locum doctor who performed surgery on a Jersey woman who later died has been cleared to practise at a General Medical Council (GMC) hearing.
Elizabeth Rourke died when Dr Dolores Moyano Ontiveros hit a major vein during a routine gynaecological operation at the General Hospital.
The London hearing found Dr Ontiveros' fitness to practise was not impaired and cleared her without sanction.
In January 2009, she was found not guilty of the patient's manslaughter.
The GMC panel found Dr Ontiveros' decision to carry out the operation on Mrs Rourke amounted to misconduct.
And the panel was told she had wholly recognised and acknowledged her responsibility.
The panel was confident Dr Ontiveros would not make a similar error of judgment again.
Dr Ontiveros has not worked since the operation in 2006 and has been suffering from depression.
The GMC panel decided she can continue to practise.
Related Internet Links
The BBC is not responsible for the content of external sites.