Award for former Jersey animal collection expert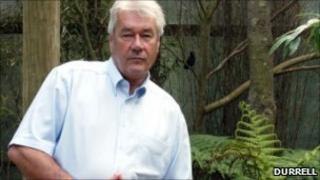 The former head of animal collection at the Durrell wildlife trust in Jersey has received an award.
Quentin Bloxam was presented with the 2010 BIAZA Award for Outstanding Achievement at Devon's Paignton Zoo.
The award recognises the contribution that its members make in conservation best practice.
Mr Bloxam, who worked for Durrell for more than 45 years, was given the award for "outstanding individual achievement".
Paul Masterton, chief executive of Durrell, said: "Quentin has dedicated his life to his work and we're delighted that this has now been recognised in this year's awards."