Jersey politician wants Facebook partnership change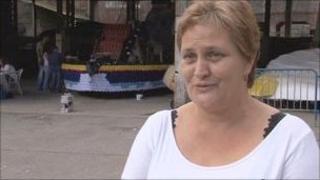 A Jersey politician has urged islanders to support a campaign to get Facebook to recognise civil partnerships as a relationship status.
Deputy Debbie de Sousa said it was an issue that needed to be resolved.
The States of Jersey passed the island's civil partnerships law in October 2010 but it could be March 2011 before it becomes law.
The law is still at the Ministry of Justice in London waiting to be signed off before it can become law.
Deputy De Sousa, who voted in favour of the Jersey law, wants the issue kept alive.
The St Helier politician is promoting a Facebook group that asks the site to include the option where users enter their relationship status.
Among the current options are married, engaged, divorced, single or in a relationship.
But the deputy says those categories do not have the same impact for same sex couples.
She said: "I think it is an issue that we need to put pressure on in this day and age.
"Many countries are passing laws to acknowledge these things, Jersey did it itself and we are currently waiting on it to come back."