Jersey minister is 'slowing planning process'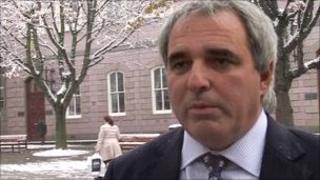 An independent review has claimed that the involvement of Jersey's planning minister in planning decisions is slowing the application process down.
The review claims such involvement is also complicating lines of communication in the department.
Planning minister Senator Freddie Cohen commissioned the report but disagrees with its findings.
He said: "The reality is that the vast majority of times when I'm involved in applications is to speed them up."
The minister said he only slowed applications that did not meet his requirements.
He said: "The only time that I will be slowing them down is when the aesthetic value of the proposals does not meet my requirements, and in those cases I certainly won't grant approval."
Senator Cohen said he did not accept that commissioning the report had backfired on him.
"I stood for election on the basis of getting stuck into running the planning department.
"I made it clear from day one that I intended to run the planning department on a hands-on basis and that I would roll my sleeves up and get involved.
"I made a commitment that I would be available to members of the public and that I would ensure a common sense approach was delivered in the planning process and that is what I've done."