Wealthy residents in Jersey will have to pay more tax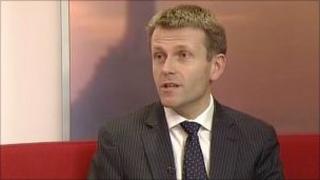 Wealthy people moving to Jersey will be asked to pay more tax in future.
People wanting to move to Jersey on the highest housing licence will be asked to contribute more to the economy.
To move to the island on a licence known as 1(1)k, people have to be able to contribute a minimum £100,000 to the States of Jersey.
Jersey's treasury minister, Senator Philip Ozouf, said that in future the minimum contribution will be raised to £125,000.
In his opening budget statement to the States of Jersey he said: "We need a simple and competitive tax regime that encourages high net worth individuals to bring their investment and businesses to Jersey."
The minister said that he was aiming to propose changing the amount high value residents are taxed in addition to the £125,000.
Senator Ozouf said: "I plan to propose that all future high value residents will be taxed on their worldwide income at 20% on the first £625,000 and 1% thereafter."
He described this as a different and innovative approach which "does not limit the financial benefits to Jersey, but is more beneficial and lucrative to Jersey".
Currently 1(1)k residents pay 20% on the first £1m of worldwide income, 10% on the next £500,000 and 1% on all other income.
The current rate of income tax in Jersey is 20%.
Jersey politicians are debating the island's 2011 budget, including several options for changing GST.