Jersey GST rise concern for people on low incomes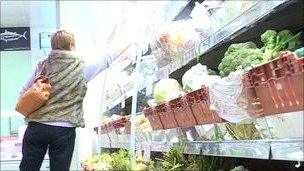 Jersey's citizens advice bureau says people living there less than five years will be hit hardest by the rise in the goods and services tax (GST).
Malcolm Ferey, from the bureau, said they may not be able to apply for income support.
Jersey politicians voted to keep GST on food and fuel and to increase the tax to 5% from June 2011.
Malcolm Ferey said he was disappointed the States did not allow goods and services tax (GST) exemptions.
He said there was a portion of the community that falls into the gap and loses out on support.
This group includes pensioners and those who have been there for fewer than five years.
Mr Ferey said that the increases would also hit the middle earners who have no tax buffer and would mean many could not afford "life's little luxuries".
He said: "There are people who fall through the gaps and if someone has been here for four years it is feasible they have contributed to society, they have a family and fall on hard times.
"These are the type of people, it is a social group that do need to be looked at.
"They won't qualify for income support because they have been here for less than five years, there is little or no support for these people."
Mr Ferey said there were no reduced tax thresholds to soften the blow of the increases.
But he was encouraged by the fact that income support and the GST bonus will increase in line with the changes.
Related Internet Links
The BBC is not responsible for the content of external sites.