Jersey Telecom sponsors Jersey Live festival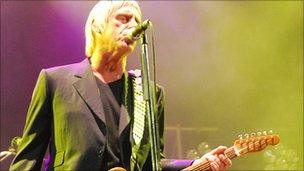 Jersey Telecom will be the main sponsor of the Jersey Live festival in September 2011 for a sixth year.
The event has been running since 2004 and is Jersey's biggest music event with a capacity of 10,000.
When it started it was a one day festival. It now lasts two days and sold out for the first time in 2010.
Warren Le Sueur, who co-directs Jersey Live, says working with Jersey Telecom has enabled it to become the main music event in the island.
Warren Le Sueur said: "With close connections and promotional support from the international festival circuit, Jersey Live is helping towards boosting a new generation of visitors to the Island and this is only going to grow in 2011."
The first set of tickets went on sale for the event on Sunday.
Jersey Live will be on Saturday 3 and Sunday 4 September 2011 at the Royal Jersey Showground in Trinity.
Related Internet Links
The BBC is not responsible for the content of external sites.