Cheapside changes almost complete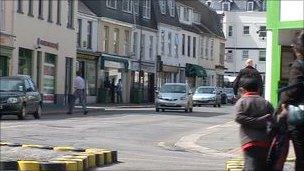 The Constable of St Helier says he hopes people will wait until works are finished before judging the improvements to Cheapside.
The road is being widened and new benches added in a project which it is said will be finished for Christmas.
But drivers have complained about delays and others have criticised spending during an economic downturn.
Constable Simon Crowcroft says similar schemes elsewhere have improved life for people in town.
He said: "As far as the other town centre improvements go, for every [negative] caller, I probably get 19 people patting me on the back saying St Helier is looking fantastic."
Related Internet Links
The BBC is not responsible for the content of external sites.