Some in Jersey face longer wait for health treatment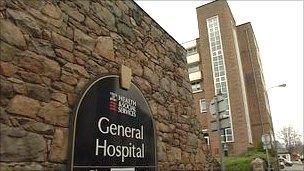 People who have moved to Jersey will have to wait twice as long before they will receive free medical care from the new year, it has been announced.
The health department said it was facing increasing costs.
At the moment people have to have lived in Jersey for three months to be entitled to free non-emergency treatment.
But from January 2011 people will have had to have lived in the island for six months.
They will also have to be in regular employment to gain the free care or have lived in Jersey for at least a year if they are not working.
Deputy Edward Noel, assistant minister for health and social services, said that with increasing health care costs and an aging population Jersey had to review who was entitled to free health care.
He said as it stood someone could move to the island, live there for three months and be entitled to free care regardless of costs, which in some cases can be more than £100,000.
The States of Jersey said the changes would not affect anyone who was covered by a reciprocal health agreement.
He said: "Under the old agreement there was a financial exchange of funds from the UK to Jersey, I don't think that will be in the new agreement.
"The UK government used to pay ourselves a sum each year to provide that treatment, that won't be happening this time."
Related Internet Links
The BBC is not responsible for the content of external sites.