Jersey and Estonia sign double taxation agreement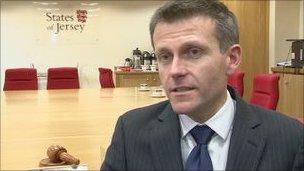 Jersey's treasury minister has said signing a tax agreement with Estonia will strengthen the island's relationship with the EU member state.
Senator Philip Ozouf signed the agreement at the Estonian Embassy in London on Tuesday.
Double taxation agreements (DTA) set out to increase transparency and make sharing information, goods and services easier.
It is the 20th international agreement Jersey has signed.
The 20 agreements include 10 with EU member states.
Negotiations are completed or well under way for a further eight, which the minister said the island was keen to sign.
Senator Ozouf said they would help the island develop political and economic links with other countries.
Related Internet Links
The BBC is not responsible for the content of external sites.