Independent police authority plan goes to the States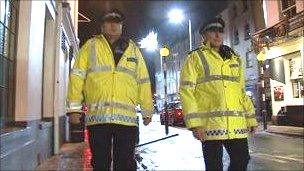 Plans outlining how an independent police authority could be established have been passed to the States of Jersey.
The move comes 14 years after an independent body was originally recommended to the States.
The planned authority would include a member of the States of Jersey.
In March 2010, Senator Alan Breckon, asked the States to agree to set up a police authority to oversee the work of the States of Jersey Police.
The assembly backed this move and the home affairs minister, Senator Ian Le Marquand, kept his promise to ensure plans for the new body are with the States by the end of 2010.
An impartial authority is something the outgoing Acting Chief of Police, David Warcup, stressed was needed to make sure there was no political interference with the police service.
The new seven-member authority will include two states members.
Under the plans, the home affairs minister would keep responsibility for setting police policy, on advice from the authority, and would also be able to investigate the actions of the police when necessary.
Related Internet Links
The BBC is not responsible for the content of external sites.