Jersey taxi marshal scheme given £9,000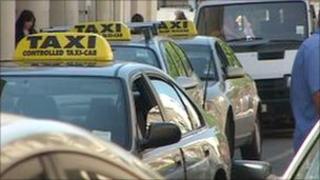 A taxi marshal scheme in Jersey has received more than £9,000 to cover a funding shortfall it suffered in 2010.
The scheme kept two marshals minding a queue at the Weighbridge two nights a week during the year despite difficulty raising funds.
The Home Affairs Department has given the one-off grant of £9,300 to the St Helier Community Partnership.
Marshals have patrolled the taxi queues on Friday and Saturday nights since 2008.
The Home Affairs minister, Ian Le Marquand, said he was keen to see the scheme continue in 2011.
The community partnership is looking at how to continue the scheme.