Jersey's honorary police service 'needs more support'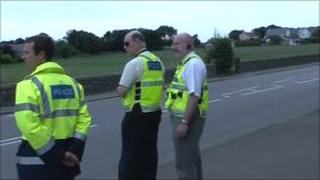 People should be more tolerant of volunteers at the Jersey Honorary Police service, a force member says.
Vingtenier Mitch Couriard, events co-ordinator for the St Helier branch, said he thought people should be sympathetic to volunteers.
Vingtenier Couriard said people had been impatient and hassled officers as they policed major events in the past.
The head of the honorary force, Centenier Steve Pallet, said 20 members had left posts in the past year.
The force has 215 members but is looking to recruit a further 80.
Volunteer members are elected by parishioners and help to enforce law and order in the 12 parishes.
Vingtenier Couriard said: "With a large number of events to which I'm sure the Honorary Police will be called upon, we need to perhaps try and find some good volunteers out there who'd like to come forward and serve their community."