Jersey Senator calls for home buy scheme hold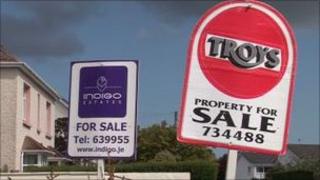 A Jersey politician wants a scheme to help first-time buyers purchase discounted homes put on hold until an investigation into it is finished.
Senator Ben Shenton is leading the scrutiny panel investigation into the Homebuy scheme.
A report by the independent comptroller and auditor general suggested there may be problems with how it was trialled.
Senator Shenton said the department should consider freezing it until his panels report is concluded.
He said: "It is up to the minister but if I were running the department and there was an inquiry going into the scheme and the possibility there were shortcomings, I would certainly put any future homebuy schemes on hold, at least until the report came out so I could analyse what was right and what was wrong about the trial scheme that went through."