Business warning over 'dangerous' States reform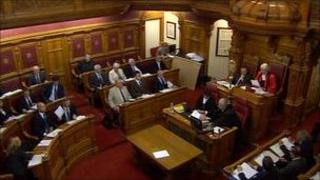 Reforms to Jersey's electoral system have been described as "undemocratic" and "too hasty" by business leaders.
The Institute of Directors (IoD) in Jersey said the effect of reforms could even destabilise the economy.
The States plan is for fewer Senators, for all politicians to serve for the same length of time and all members to be elected on the same day.
Gary Drinkwater, the IoD's Chairman, said he was concerned by the way reform was being carried out.
He said it was undemocratic as there was "no evidence that the proposed changes reflect the wishes of the electorate".
The IoD said it was also too hasty as previous proposals for constitutional reform had been conducted by independent bodies external to the States.
Mr Drinkwater said it was inappropriate as "many States members have short-term vested interests, as this year is an election year. And it goes against existing States policy".
He claimed it was "potentially dangerous and destabilising route that true democrats should not contemplate".
Mr Drinkwater added that the States should reconsider the Clothier reforms or hand over the project to an independent body.