Jersey's States introduce internet safety initiatives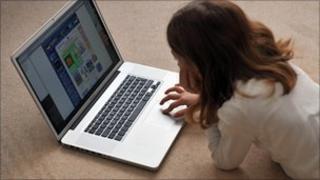 The States of Jersey have announced two new initiatives to keep children safer while using the internet at home.
One is a free software programme which can be downloaded and used for a year by every household with children.
CyberSentinel allows parents to restrict and monitor their children's internet activities.
Alternatively, parents can take part in trials where the entire home broadband connection can be controlled.
The service is being tested by Newtel. All internet devices in the house are covered and there is no need to download and install any software.
With three control levels, the broadband filtering can prevent older children from accessing websites known to include pornographic or gambling content, while younger children can be prevented from accessing social networking sites.
Education, Sport and Culture said the schemes were being launched to coincide with Safer Internet Day on 8 February.
Jon Tarrant, the department's 'e-safety' manager, said: "We have listened to parents who said they want easy ways to create an e-safe environment at home and have worked hard to fulfil that wish."