Fog delays flights at Jersey airport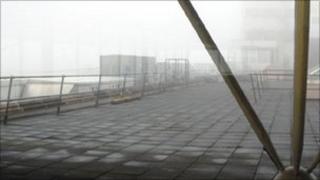 Foggy conditions are causing travel problems at Jersey airport.
A number of flights in and out of the island are delayed.
The airport said passengers are asked to still check in on time, and contact their airline for more information.
Adrienne Le Maistre, the forecaster at the Jersey Met Department, said the island "is still in thick fog, but there are some signs that it will improve through the morning as there is a reasonable hole in the cloud."
An airport spokesperson said they believe the fog is likely to last until mid to late morning.