Junction marks to blame in Jersey crash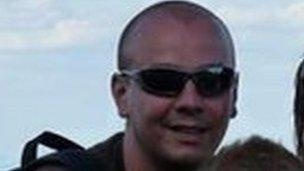 A 28-year-old man died from injuries in a crash at an "inadequately marked junction", an inquest heard.
Piotr Pudlowski was driving a silver BMW that collided with a truck at Bethlehem Chapel last April. He died a month later in hospital.
The inquest was told the junction's "give way" sign was partly covered by a hedge and road markings had faded.
Deputy Viscount Peter De Gruchy concluded the crash was caused by "the inadequately marked junction".
Det Con Simon Clark, of Jersey Police, said he believed Mr Pudlowski had not known he had to give way at the junction of Rue des Buttes and Rue de la Rosiere and that the truck driver could not have done anything to prevent the crash.
Since then, the signs have been changed - with a stop sign replacing the give way and a white line painted on the road telling people to stop.
Related Internet Links
The BBC is not responsible for the content of external sites.