'World's fastest wi-fi' in St Helier cafe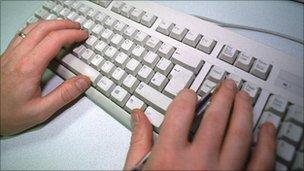 A Jersey coffee shop could be one of the world's fastest internet hot spots by the end of the month, Jersey Telecom has said.
The company is installing a wireless internet connection at a St Helier café making use of their high speed network.
It means people using internet devices in the café will be able to connect to the web at speeds of up to 350 mps.
That is 25 times faster than the fastest mobile broadband connection so far available in the Channel Islands.
And it is more than 15 times faster than the quickest home broadband.
Graeme Miller, Jersey Telecom's chief executive officer, said it was part of the company's plan to give Jersey the fastest internet connection in the world by 2016.
Jersey Telecom is not yet revealing where the high speed internet is to be installed.
Related Internet Links
The BBC is not responsible for the content of external sites.