Jersey hospital needs 'significant' work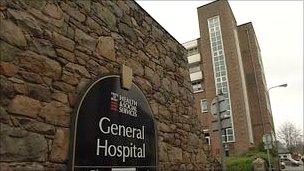 Jersey's chief officer of health has said that the general hospital needs significant refurbishment.
Julie Garbutt said the hospital needs the work to ensure safe care can be provided there in future.
The health department said the General Hospital faces big challenges because its building, staffing models and systems are out of date.
Ms Garbutt said the health service is drawing up a plan to make sure it can deliver good care at the right cost.
She said: "The hospital itself is a collection of different buildings from different eras and some of them have lasted longer and better than others.
"Medicine moves on, the requirements for space around beds, the type of equipment you have to provide, it all changes over time."
Ms Garbutt said that normally a place with the same population as Jersey would not have a hospital or ambulance service.
She said: "Clearly we must have those things, we need to make sure we run them in a way that does offer safe services but offers them in an affordable way."
Related Internet Links
The BBC is not responsible for the content of external sites.