Jersey pubs and bars could open late for Royal Wedding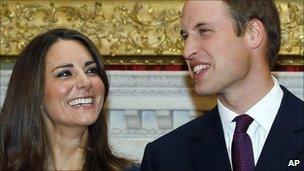 Pubs and bars could be allowed to open two hours later than usual for the Royal Wedding weekend.
The economic development minister, Senator Alan Maclean, wants venues to be allowed to serve customers until 0100 GMT.
This change would cover the bank holiday weekend of Friday 29 and Saturday 30 April.
The temporary extension to Jersey's licensing hours would bring the island in line with the United Kingdom.
The States of Jersey will still need to vote on the proposed change to the Jersey licensing law before the change could come into effect.
Senator Maclean said: "As the States has decided to grant a day's holiday for the Royal wedding, it seems appropriate to also give the States an opportunity to debate allowing Islanders to celebrate on the evening of the event."
The proposed extension to opening hours would not affect other types of venue such as restaurants and nightclubs as they are already able to stay open up to and beyond 0100 GMT.
Related Internet Links
The BBC is not responsible for the content of external sites.