Planning dropped from Jersey department name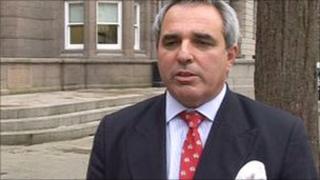 Jersey's planning and environment department is to drop planning from its name and will be known as the Department of the Environment.
The title of the minister responsible will remain minister for planning and environment for legal reasons.
Senator Freddie Cohen said the name would focus attention on the "dual roles of protecting both the natural environment and the built environment".
The department will only change printed material when new stock is needed.
The two assistant ministers within the department will keep their existing roles.
Deputy Rob Duhamel will remain as assistant minister with responsibility for the natural environment and Deputy Collin Egre will still have responsibility for planning and the built environment.
Minister for Planning and Environment Senator Cohen said: "All functions of the department remain the same and the change will fit well with our new slimmer management structure."
It was announced in February that voluntary redundancies in the department would save nearly £300,000 each year.