Princess Royal to visit Jersey in May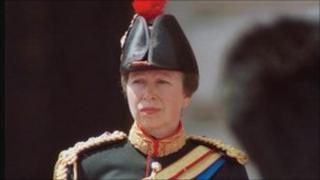 The Princess Royal will open the visitor centre at the Durrell Wildlife Conservation Trust when she visits Jersey on 3 and 4 May.
She will also open new buildings at Mont a L'Abbe school and the Scott Gibaut Homes in St Helier.
The princess will also meet people at Jersey Women's Refuge and attend dinner at Government House.
Deputy Bailiff William Bailhache announced the Royal visit in the States earlier.
Mont a L'Abbe school provides education for children with severe or profound and Multiple Learning Difficulties.
And the Scott Gibaut Homes Trust is a charity that provides accommodation for people with cerebral palsy and brain injuries.