Bailiff sends message after New Zealand earthquake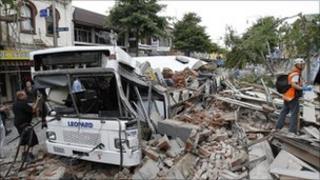 Jersey's Bailiff has written to the High Commissioner of New Zealand following the earthquake in Christchurch last week.
Michael Birt sent the message on behalf of the people of Jersey.
It conveyed the "sympathy of the States and our community following the destruction wrought in Christchurch by the earthquake last week".
It also mentioned the links between the Commonwealth jurisdictions and island communities.
The message said: "The people of Jersey have been shocked and saddened as news has emerged of the widespread loss of life and damage to property and personal possessions."
It also said that Jersey sent "sincere condolences coupled with admiration of the fortitude shown by the community of Christchurch in such testing times".