St Helier could get alcohol free zones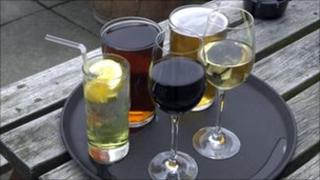 Areas of St Helier could be designated alcohol free zones as part of a new licensing law for Jersey.
The law is being drafted but it is not expected to be ready until next year.
Economic Development Minister Senator Alan Maclean said it was a chance to reduce problems with public drunkenness in St Helier at night.
He said the new law could restrict where people could drink alcohol, as some areas of town had problems with people drinking heavily at weekends.
The issue of drinking alcohol on beaches, at the Weighbridge and at the Harbour was brought up in a scrutiny meeting with the minister on Monday.
But Colin Russell, from the Safer St Helier Partnership, said the law would be difficult to police.
He said it was a much wider issue and that organisations needed to work together to solve it.