Cost of repairing roads in Jersey is up by 50% on 2010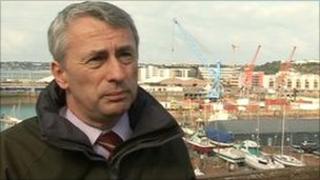 It is costing about 50% more to fill potholes in Jersey this year compared to last year, according to the man responsible for road maintenance.
Kevin Armstrong is in charge of road maintenance in the island and said it is likely to cost £56,000 in 2011 compared to £38,000 last year.
BBC research found it takes £3.5m a year in total to resurface all roads and to fix problems as they appear.
The transport department does not have the budget or contractors to do it.
Mr Armstrong said the problem is getting worse and leading to an increase in the cost of maintenance.
He said: "Our budgets will increase next year onwards but it will take us a few years to go around resurfacing roads to put them in good order for maybe 20 years.
"It does get more expensive, we allocate money as required from our other projects and make sure we have sufficient money to deal with the public safety issue."