States votes for historic care home abuse inquiry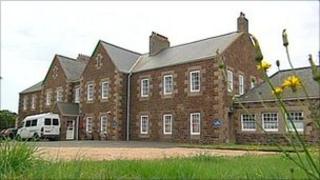 Politicians have voted that there should be a committee of inquiry into abuse in care homes in Jersey.
The States agreed to Senator Francis Le Gresley's proposition asking the Council of Ministers to reconsider its decision not to have an inquiry.
There were 37 votes in support of asking ministers to reconsider, with 11 voting against and one abstaining.
Senator Le Gresley said he was angry with the matter being dismissed in just one report.
He said: "I wanted the message to go out to the victims of abuse that it would be the States of Jersey that make this decision, not the Council of Ministers."
'Right and proper'
Last month the Council of Ministers presented a report into the issue and said there would be no committee of inquiry.
Jersey's Chief Minister, Senator Terry Le Sueur, said following the conclusion of the police investigation, the Council of Ministers did not think an official inquiry would be appropriate.
He said it was questionable whether an inquiry would find out what had happened 50 or so years ago.
But Senator Le Gresley said that States members should be given the opportunity to decide whether a committee of inquiry was necessary.
In the proposition he said: "I believe that it is right and proper that a debate should take place in the chamber on such an important issue, which has dominated the news headlines in Jersey for the last three years.
"The outcome of this will give the Council of Ministers either a clear endorsement of their decision not to set up a Committee of Inquiry or a strong indication that their decision needs to be reconsidered," he said.