Jersey Post to reduce mail services to five days a week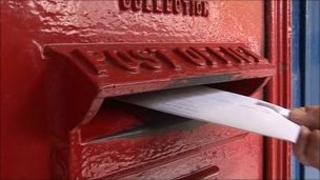 Jersey Post will cut its service to five days a week from April.
The Jersey Competition Regulatory Authority (JCRA) has agreed that collections and deliveries of mail can be cut from six days a week.
The JCRA said it had taken the decision as the amount of mail being sent had declined.
It said mail volumes were estimated to have declined by 4% per year since 2004 and more rapid declines were forecast. In 2009 the decrease was 14%.
The JCRA said it was because of a "combination of the growth in online services, the take-up of alternative communications technologies and the shift off-island by business customers of certain mailing services."
The licence amendment will take effect from 1 April 2011.