Jersey States to agree scope of historic abuse inquiry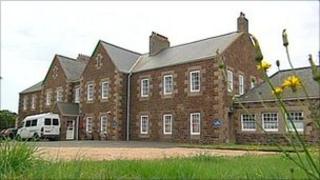 The States will be asked to agree the scope of an inquiry into the historic abuse investigation.
On Wednesday the States asked the Council of Ministers to reconsider its decision not to hold an inquiry.
The Chief Minister agreed and now an inquiry will take place.
Senator Terry Le Sueur said: "We both had the same objective to do what we believed was the right thing for those who suffered abuse in the past."
He said: "The Council of Ministers believed the committee of inquiry was too much focussed on looking back, whereas what I wanted to do was to look forward and see how we can support people now and going forward."
Funding source
On Wednesday, the States voted 37 in favour of asking ministers to reconsider their decision not to hold an inquiry into the historic abuse investigation - 11 voted against and one abstained.
But along with deciding the scope of the investigation, the chief minister said the funds needed to be found for the committee of inquiry.
Senator Le Sueur said he was unsure how it would be paid for.
"We believe the cost could be quite significant and there is no obvious source of money so it will have to come from the tax payer and that is something that the States are going to have to grapple with," he said.