New chairman for Jersey Alzheimer's Association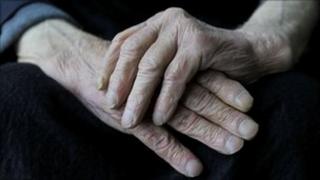 Jim Hollywood is the new chairman of the Jersey Alzheimer's Association.
He has worked as a psychologist on a part-time basis since his retirement after spending most of his professional life working for the health service.
Mr Hollywood said he was honoured to take on the role.
He said he was looking forward to "following in the footsteps of my great friend, the late Mike Tomkinson, who laid such strong foundations on which the charity continues to build".
Mr Tomkinson died suddenly and unexpectedly last year while on holiday in Switzerland.
Mr Hollywood said there were at least 1,000 people in the island with Alzheimer's and there was probably a significant number who had not been diagnosed.
'Vulnerable group'
He said: "For too long, the needs of this vulnerable group of people in our island have not been given as much attention as some areas in Health.
"The prevalence of dementia is growing and if steps are not taken urgently, Jersey will find itself overwhelmed by people seeking help.
"We have an increasingly ageing population, but it is also important to remember that it is not just older people who get dementia."
"People in their 40s may be affected, also those who have Downs Syndrome, and there is a particular type of dementia that can be exacerbated through drug and alcohol abuse.
"It touches many people's lives and although there is no cure - no cure does not imply no hope."