Jersey cyclists are invited to bike crime event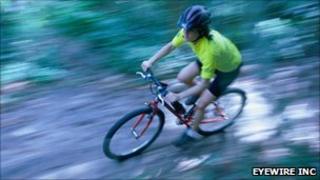 Cyclists in Jersey are invited to a bike crime prevention initiative.
The States of Jersey Police will be at Liberty Wharf in St Helier on Saturday 12 March from 0900 to 1700 GMT offering bike marking packs and crime reduction advice.
They will be joined by Crimestoppers, a national bike registration company, and Jersey-based bicycle companies.
Det Con Jeremy House said: "It is important to take the security of your bike seriously."
He said: "Thieves can take your bike saddle, wheels and lights if these are not secured."
He said people spent a lot of money buying a bike, so the last thing they wanted was to be a victim of theft.